UI Templates
Single Assets
Briefs
Practice Like A Pro
Styles Guides
Colors With Type
Roadmap
Discover our plans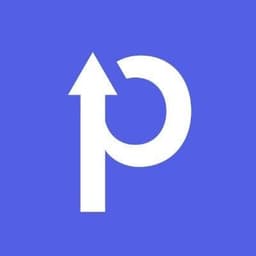 Product Design Admissions Specialist
Pathrise is an online program for tech professionals that provides 1-on-1 mentorship, training and advice to help you land your next job.
Remote
11-50
0-0 USD
What is Pathrise?
Pathrise (YC W18) connects job seekers across North America to world class industry mentorship and career coaching to help them land a new career. The program is free upfront and our customers pay us back when they're hired.Built around aligned incentives, we help build equity in the job search process by providing 1-on-1 mentorship, training, and a platform to uplift job seekers and ultimately, help them fulfill their hopes, ambitions, and livelihoods. We've already helped more than a thousand fellows land meaningful jobs, and helped them earn over $100M in salary.In 2022 we raised our Series B and there is even more exciting growth on the horizon. That year we expanded from 6 to 14 industries, launched a tiered pricing system with differentiated product offerings, and much more.Our Mission 🚀Our mission is to help people everywhere build their careers by being the world's best career agency.We believe the job search system is broken and can be fixed with a business model that acts on behalf of the job seeker, instead of on behalf of employers, recruiters, or schools. If this sounds interesting to you, we look forward to hearing from you!Read more about our mission in our manifesto.
The Role
As a Design Admissions Specialist, you will be responsible for supporting Pathrise's admission process for product design fellows. You would conduct technical assessments with prospective fellows to assess their technical product design abilities as well as conduct a portfolio review and discuss job search goals.As a member of the admissions team you will also have an opportunity to work cross-functionally with Design Industry Leads, our product team, and operations to promote engagement, process improvements, and data tracking.
Admission Sessions
Duration: 30 - 45 MinutesTarget Audience: Prospective fellows for the Pathrise programNote: we hire for part-time industry mentors and specialists on a rolling basis contingent on need, which fluctuates. We encourage you to apply and if your experience is a match, a member of our team will reach out when a spot opens up, which happens often.
Responsibilities
Gathering candidate's current pain-points regarding job searching and providing general advice on how they can improve efficiency in certain aspects of their concerns
Conducting technical interviews similar to the format of typical technical phone screens from top tier tech companies with a focus on portfolio review, UI/UX strategies, case studies, presentations and more...
Evaluating prospective candidate's technical performances based on Internal technical grading rubric
Identifying whether they be a good fit for Pathrise
Providing high-value feedbacks, and answering last-minute questions
Qualifications
Strong portfolio displaying creativity, problem solving, and technical expertise.
Experience as a junior designer with multiple product design projects
HTML/CSS
InDesign, Figma, Adobe Photoshop
Passion for mentorship!
Bonus if you have
Have the flexibility to work more than 10-20 hours per week when business need warrants.
Have prior start up experience
What's in it for you
100% remote work
Flexible work hours
Opportunity to network and build connections with aspiring and established designers
Compensation: $18/hr
We cannot sponsor visas for this role at the time. Thank you for your interest.Pathrise is an Equal Employment Opportunity employer that proudly pursues and hires a diverse workforce. Pathrise does not make hiring or employment decisions on the basis of race, color, religion or religious belief, ethnic or national origin, nationality, sex, gender, gender-identity, sexual orientation, disability, age, military or veteran status, or any other basis protected by applicable local, state, or federal laws or prohibited by Company policy. Pathrise also strives for a healthy and safe workplace and strictly prohibits harassment of any kind. Pursuant to the San Francisco Fair Chance Ordinance and other similar state laws and local ordinances, and its internal policy, Pathrise will also consider for employment qualified applicants with arrest and conviction records.

Apply Now
Please let Pathrise know you found this job on UiFry. This will help us grow!
About this role
Salary Range (USD)
0-0
Company

Pathrise
Primary industry
Job Board
Company size
11-50
Job Categories
UI Designer