UI Templates
Single Assets
Briefs
Practice Like A Pro
Styles Guides
Colors With Type
Roadmap
Discover our plans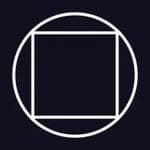 Junior Graphic and UI/UX Designer
Leaders use Invisible's tech-enabled, next gen outsourcing service to scale operations, cut costs, and support their teams.
Remote
51-200
80k-80k USD USD
Invisible Technologies Helps fast-growing companies scale efficiently by offering them Operations-as-a-Service: a synthesis of automation, human specialization, and strategic consulting.
About The Role
As a Junior Graphic and UI/UX Designer working in our Design team, you'll play a crucial role in creating visually appealing and user-centric designs for various digital platforms. You will collaborate with senior designers, cross-functional teams, and contribute to the overall visual and interactive aspects of our projects.
Key Responsibilities
Graphic Design

Assist in the creation of visually captivating marketing materials, presentations, and other graphic design collateral.
Support the design of social media content, email campaigns, and digital marketing assets.

UI/UX Design

Collaborate with senior designers and product teams to produce wireframes, mockups, and prototypes for websites and mobile apps.
Help create user-centered designs that align with project goals and user requirements.
Contribute to the development of intuitive user experiences by participating in design discussions and ideation sessions.

Design Support

Assist in maintaining design guidelines and standards to ensure consistency across various projects.
Stay updated with design trends, tools, and best practices to enhance your design skills and contribute innovative ideas.
Qualifications
Bachelor's degree or equivalent in Graphic Design, UI/UX Design, or a related field.
A portfolio showcasing your graphic design and UI/UX skills, including projects and examples.
Proficiency in design tools such as Figma, Adobe Creative Suite (Illustrator, Photoshop, XD) or similar software.
Basic understanding of UI/UX principles and a strong desire to learn and grow in this field.
Attention to detail and effective communication of design concepts.
Ability to work collaboratively in a team, adapt to feedback, and incorporate changes into designs.
Strong attention to detail. Organized and reliable. Able and willing to present designs to groups of stakeholders.
Preferred Skills
Basic knowledge of HTML/CSS and responsive design principles.
Location
We are currently hiring in North/South America to ensure collaboration with our existing teams and stakeholders, especially in the Sales organization.
Working Schedule
The candidate should be available between 10am to 3pm EDT from Monday to Friday.
Compensation Benefits
2023: $80,000 USD per year
Opportunity to work alongside experienced designers and gain hands-on experience.
Exposure to various design projects across different industries.
Room for growth and skill development within a supportive design team.
Collaborative and inclusive work environment that fosters creativity and growth.
If you are a budding design enthusiast with a passion for creating visually appealing designs and user-friendly experiences, we encourage you to apply and join our dynamic design team. Please submit your resume, cover letter, and portfolio for consideration.
Apply Now
Please let Invisible Technologies know you found this job on UiFry. This will help us grow!
About this role
Salary Range (USD)
80k-80k USD
Company

Invisible Technologies
Primary industry
Consulting
Company size
51-200
Job Categories
UI Designer